Helping Educate Local Lovers Of Covington
Designed For School Groups, Private & Civic Groups
LOCATION:
WildArt is a new and innovative art studio located in the heart of the Historic Square in downtown Covington, Georgia.
The exposed brick walls and tall ceilings lend character to the place which was once the facade for the Vampire Diaries TV show, and has been seen in many other productions.

WildArt Gallery represents a number of local artists who show their finest work. The impressive artistic inventory features a wide variety of paintings and media in many styles, including figurative, abstract, landscape, still life, wood turning, hand-spun writing instruments and many others.
Works by both emerging craftsmen and award-winning established artists are featured in equal number, lending a lively atmosphere of discovery to the space, unequaled by most area galleries.
WildArt has already secured a reputation for showcasing exceptional artwork and providing excellent service to private and corporate patrons as well as the novice art collector.
The back of the gallery space is dedicated to art classes, tours, and special events designed to involve the community. The "Just Paint" studio daily offerings are very popular with adults and children alike. Summer Arty Art Camps, birthday parties and varied workshops keep us busy all year long.
WildArt Gallery been voted by the community as the Best Gallery of Newton County for multiple years . We continue to strive for excellence in Art education and community enrichment in the many programs we offer.
​
** We now have an additional space in the WildArt Creative Factory for larger groups or another round-robin location.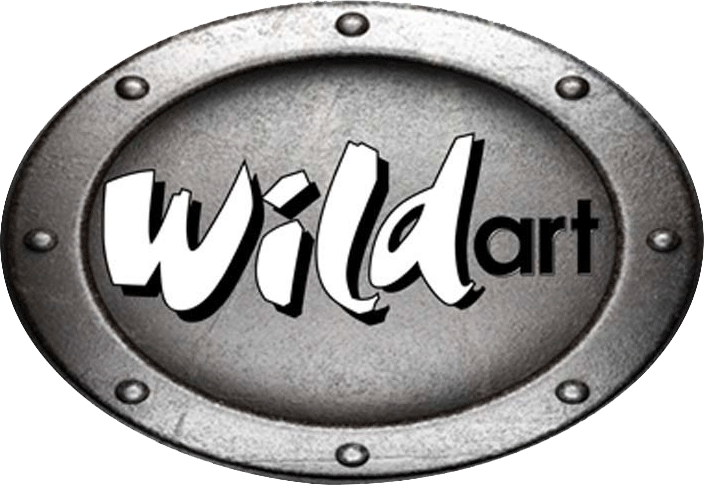 TOUR NOTES:
You will enjoy an educational time with award winning professional artists. Learn about the business of art and careers in: book illustration, stone sculpture, oil portraiture, set and theater design, movie art direction, graphic design and much more. See and touch samples of art, costumes, carve stone with mallet and experience the many diverse kinds of art at WildArt.
Cost:
Cost for tour is $5 per person for a 30 minute gallery tour.
For an additional fee of $10 per person you can have a small canvas painting time or a paint a wooden frame in the classroom at the gallery. Prices vary with larger canvases. Please refer to the options in the cart under the Fine Art section for pricing specifics.
($2 add-on cost for a WildArt T-shirt to keep)
Tour Capacity:
The gallery tour portion can accommodate up to 30 people on stools/mats in the front corner of the gallery for a gallery lecture. The demonstrations and hands-on exercises will also be in the front section of the gallery, if time and space permits.
WildArt can comfortably accommodate up to 30 painters for a small painting or craft. All supplies are provided. We have artistic helpers to assist anyone who needs some extra direction.
*Special Needs groups are always welcome!!!
**All Ages welcome!!!!!
Tour Times:
The gallery tour time can be 25-45 minutes.
The painting time will be 30-45 minutes.
We can stretch it to over an hour for the more eleborate painting of 16x20" canvases.
​
* An excellent "Round Robin Tour" location.